Yamaha Clavinova CVP-705B Matte Black (also available in Polished Ebony)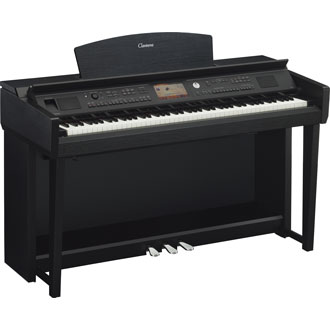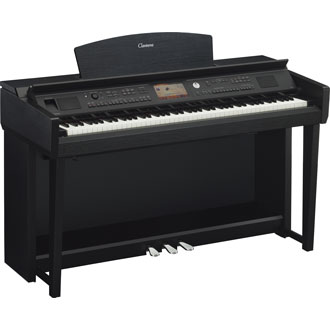 sale
Yamaha Clavinova CVP-705B Matte Black (also available in Polished Ebony)
The Yamaha CVP-705 Features the Real Grand Expression (RGE) Sound Engine for outstanding playing response and the NWX (Natural Wood X) keyboard with escapement, and with synthetic ivory keytops for classic piano touch, the CVP-705 offers extremely high-quality piano performance.
But you'll also get a level of musical fun and interactivity only found on Yamaha CVP Clavinovas. Choose from hundreds of ultra-realistic instrument Voices. Learn to play hit songs with professionally-arranged accompaniment. Plug-in a microphone to sing-along with on-screen lyrics for karaoke fun. Plus, you can add lush harmonies to your singing voice with virtual backup singers. The color touch panel is simple to understand and makes operating a wide selection of functions quick and easy. You can also wirelessly connect your iPhone, iPad or iPod touch to easily share the music you make with friends. With the CVP-705, endless musical fun is always close at hand.
The enhanced Piano Room now includes the world-class Yamaha CFX and Bösendorfer Imperial grand pianos, plus vintage electric pianos. In Session Mode, you can invite three virtual musicians into the room to "jam" with you as you practice and perform in one of 40 different musical styles. These session musicians will automatically follow your harmonies and your volume expression using the new Dynamics Control feature. You can selectively activate and deactivate each one depending on your musical needs at the time. Within this special room, you can even record your sessions with the touch of a single button.
Check the several videos below to see some of what you can do with this fully featured CVP-705 model!