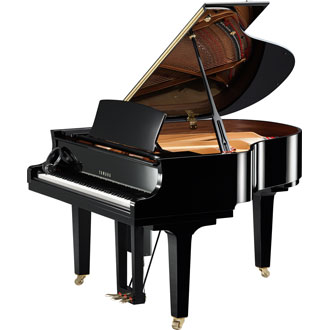 Disklavier Player Pianos by Yamaha
Stop in for a hands on Demo!
You Can Now Ask Alexa to play your Piano!!! Visit our Showroom for a demonstration!
We are certified installers of QRS music systems and can install a PNOmation player system into any acoustic piano. We can also turn your acoustic piano into a Silent piano in which you can play with headphones and not disturb anyone.
Ask us how we can upgrade your older player system with a new Wireless QRS player system. We can upgrade your player system regardless of brand (such as Yamaha Disklavier, PianoDisc or an older QRS player system.
Call us today to set up an appointment for us to come to your home and let you experience the new upgrade to your current player system. You can try it on your piano before you buy it!
If you are considering upgrading your current player to a Pianodisc Prodigy, QRS Pianomation PNO3, we have you covered on installation and repair!
Here is some of the benefits that you can enjoy when you upgrade your current player to a QRS PNO3 system
The photo to the right is a piano in which we are upgrading with a QRS PNOscan for recording and a silent piano feature. The customer wanted to be able to record his playing and this upgrade will allow him to record and do much more. We are also installing the Silent practice kit as well. Imagine playing your acoustic piano in silent with headphones. Come see us for a Silent piano upgrade with or without a player system installed!
Impress you guests with the latest in player systems! Stream the lyrics up to your TV while you sing along or set your piano to wake you up in morning to some classical music. It's all available at Hilton's Piano Center
The PNOmation Playback Bundle
Includes all you need to have your piano play itself.

PNOmation Playback Engine, Controller and Processor.

Speaker for background music.

WiFi interface for network integration or stand alone mode.

Pin Light Port Extension (PLx) - Status, I/O Ports, USB, Headphones, Mic or Laptop.

Voice Prompt feedback.

IR Remote.

SingAlong.
The PNOmation Playback & Record Bundle
Includes the Playback Bundle.

PNOscan sensors and integrations.

Record, Playback, Perform, Save and Practice.

PNOcloud auto record, auto save and auto upload feature set.*

Practice and Perform.
The PNOmation Playback, Record and Practice Bundle
Includes the Playback & Record Bundle.

Key Stop Rail for practicing in silence.

Headphones.

Practice in Silence Capabilities.